The main advantage of using WordPress Pete for the integration of WordPress and Laravel is the clean way this is done through the file located at the route app/Http/Middleware/WPAuthMiddleware.php at the Laravel installation folder, This way you don't have to modify the core of WordPress or Laravel's neither.
Keep in mind that both WordPress and Laravel will share the same database and the table wp_users is used for both login systems but the logging process will be done from WordPress for convenience.
1. Install WordPress Pete in your development environment or go to the live demo at http://173.230.142.64
2. Create a new WordPress website with WordPress Pete. To do this, go to your WordPressPete installation at
http://pete.test
 or
http://173.230.142.64
and click on "Create New WordPress". Set the project's name and URL. In this example we are using wplaravel.test.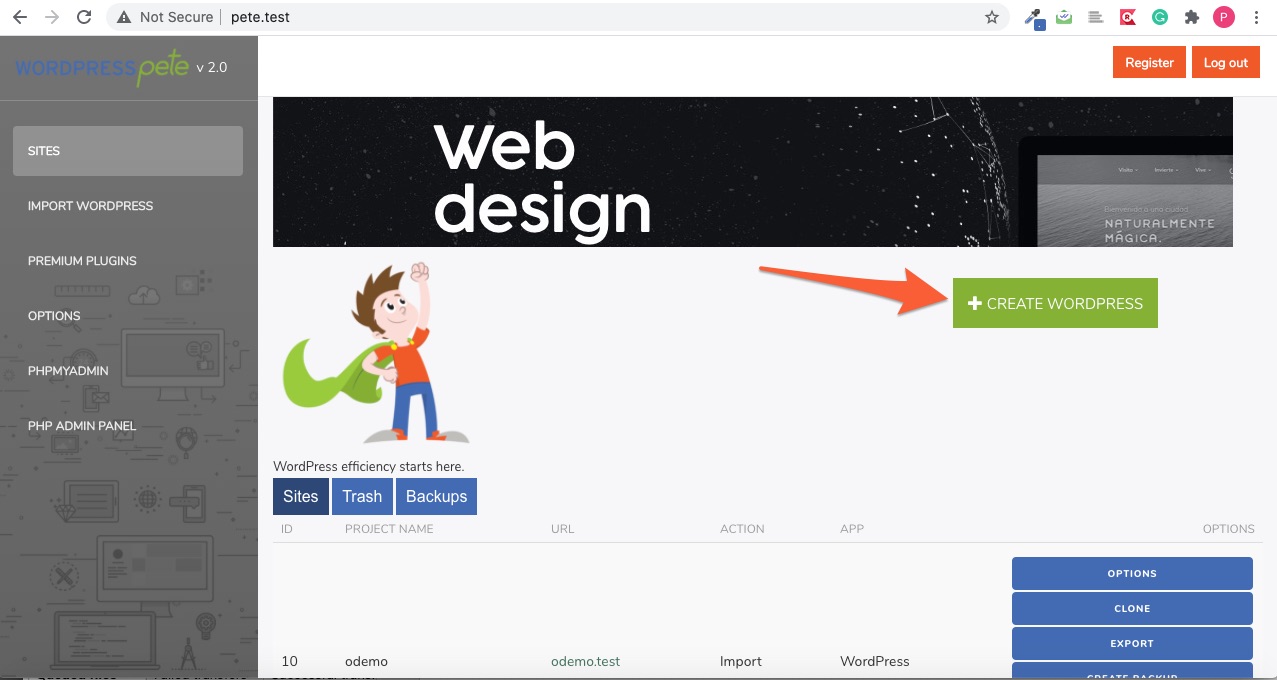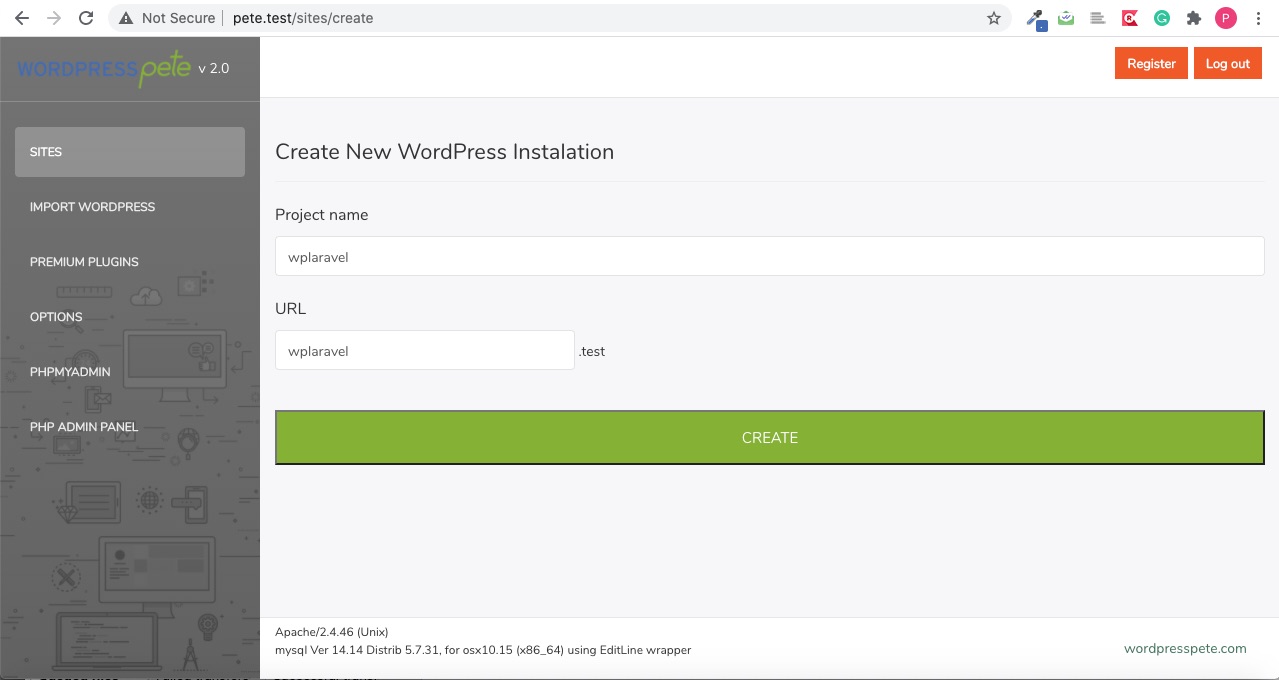 Complete the WordPress installation.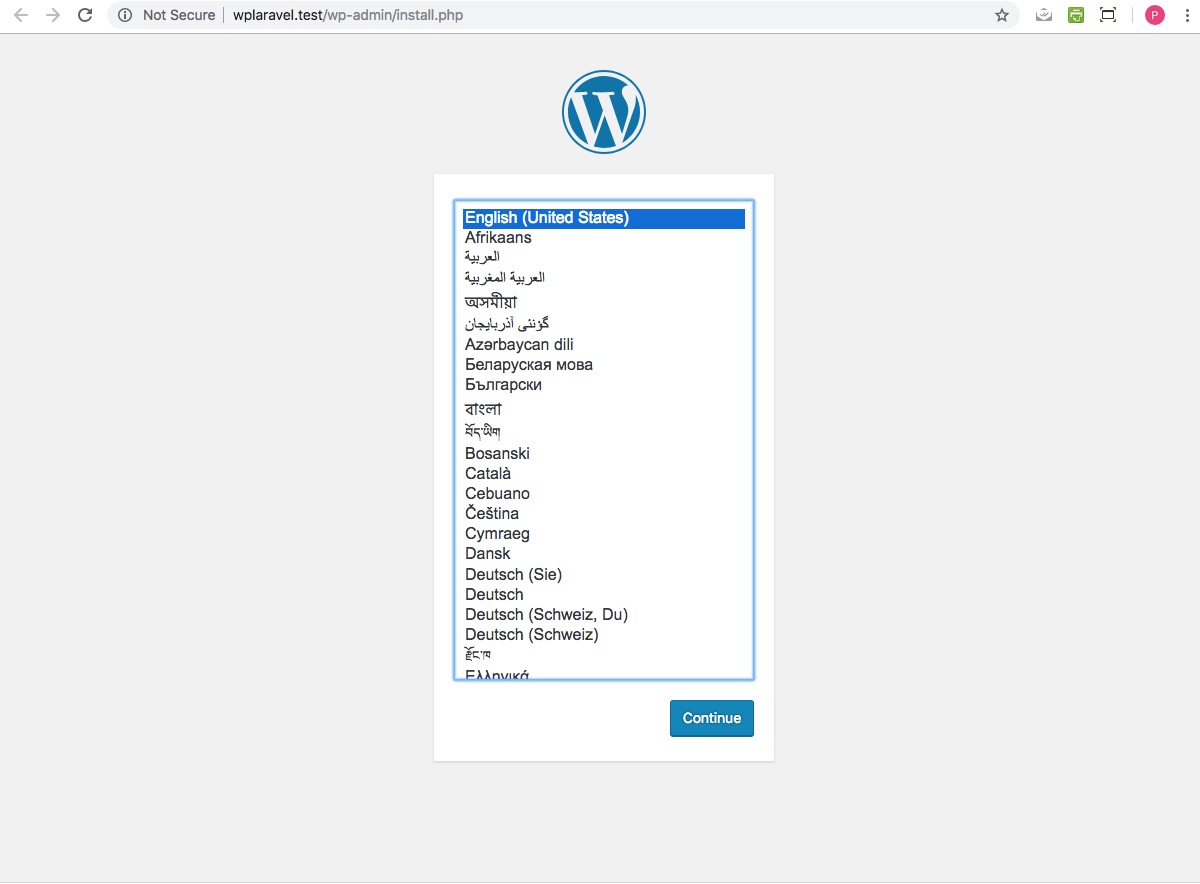 3.Go to Plugins in your WordPress admin panel to activate the "Laravel Integration plugin by WordPressPete". A copy of this plugin is installed by default when you create a new WordPress with WordPress Pete. Then go to Settings -> Laravel Integration and tick the checkbox "Allow cookies to go across all subdomains" and click on "Update Options". You can also download the plugin from your WordPress Pete installation by clicking on "Premium Plugins"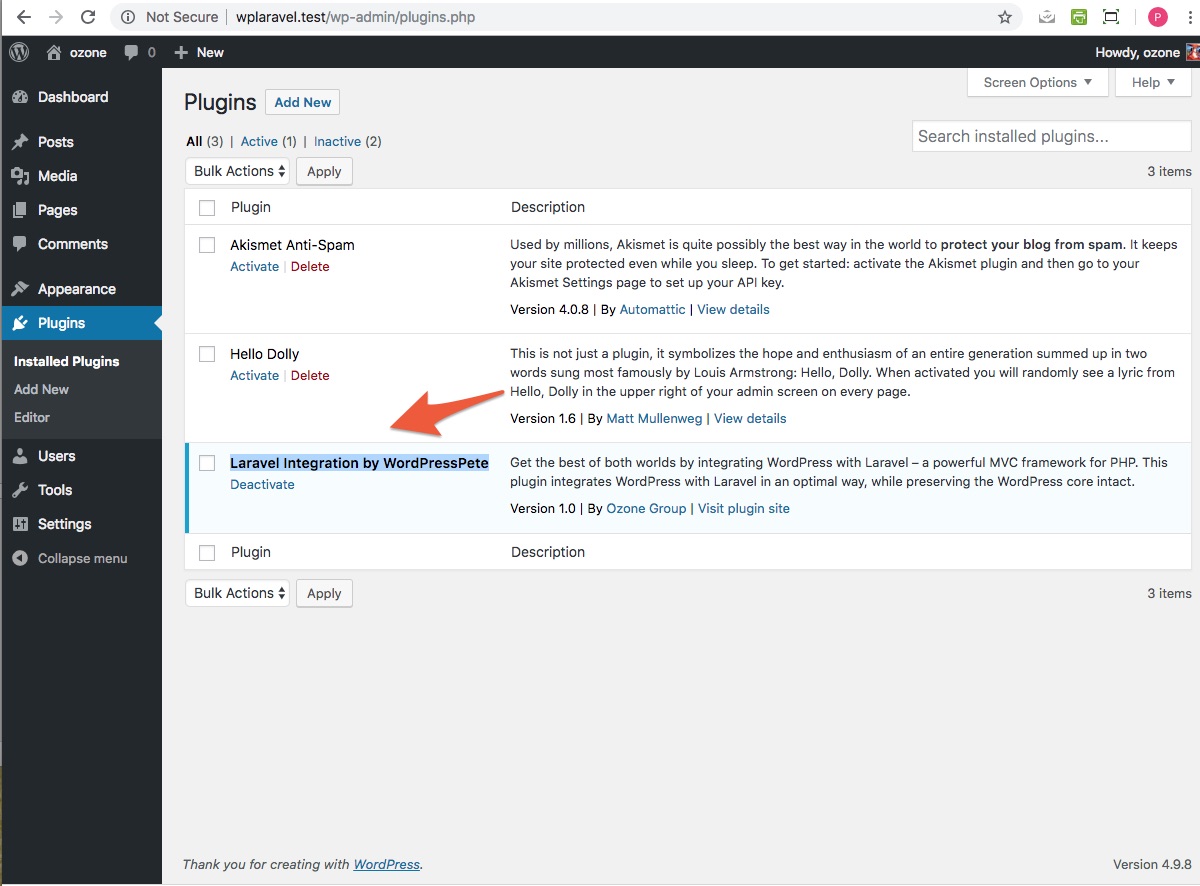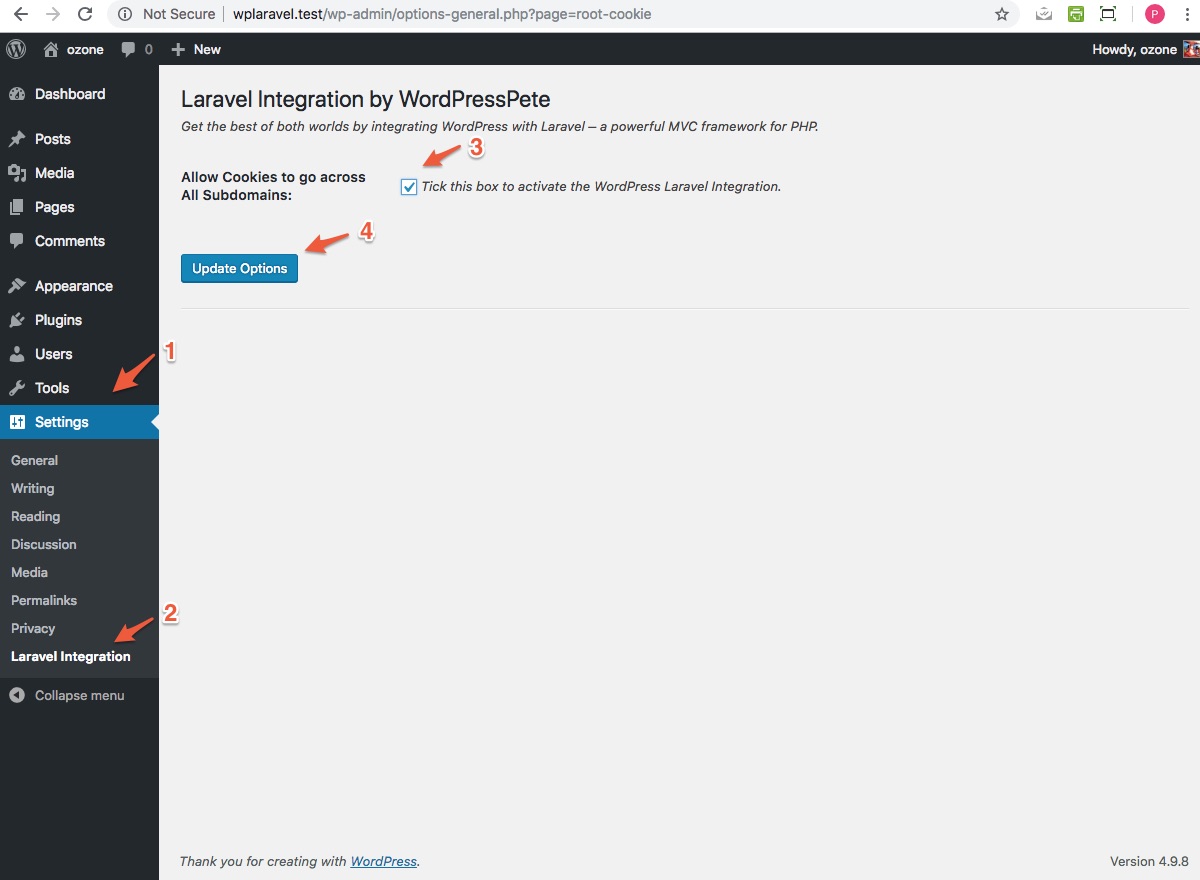 Important: Log out from WordPress and log back in so that the plugin can allow cookies to go across all subdomains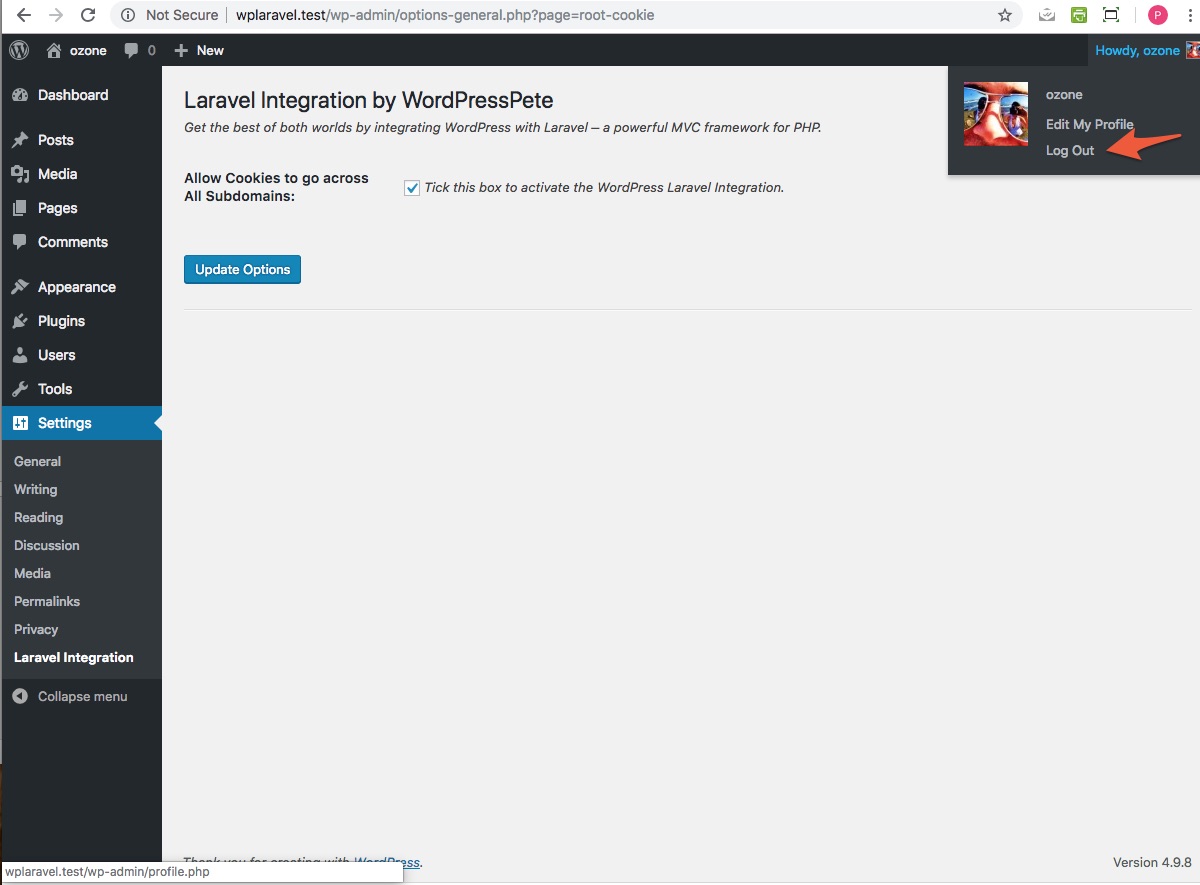 4. To extend or integrate your WordPress site with Laravel you must have installed the WordPress+Laravel plugin so it's necessary to have the Premium version of WordPress Pete. Click here to learn how to register your WordPress Pete premium license
5. Once you have registered the Premium License click on Premium Plugins in your WordPress Pete installation, install the WordPress+Laravel plugin then create a new WordPress Laravel integration as shown below.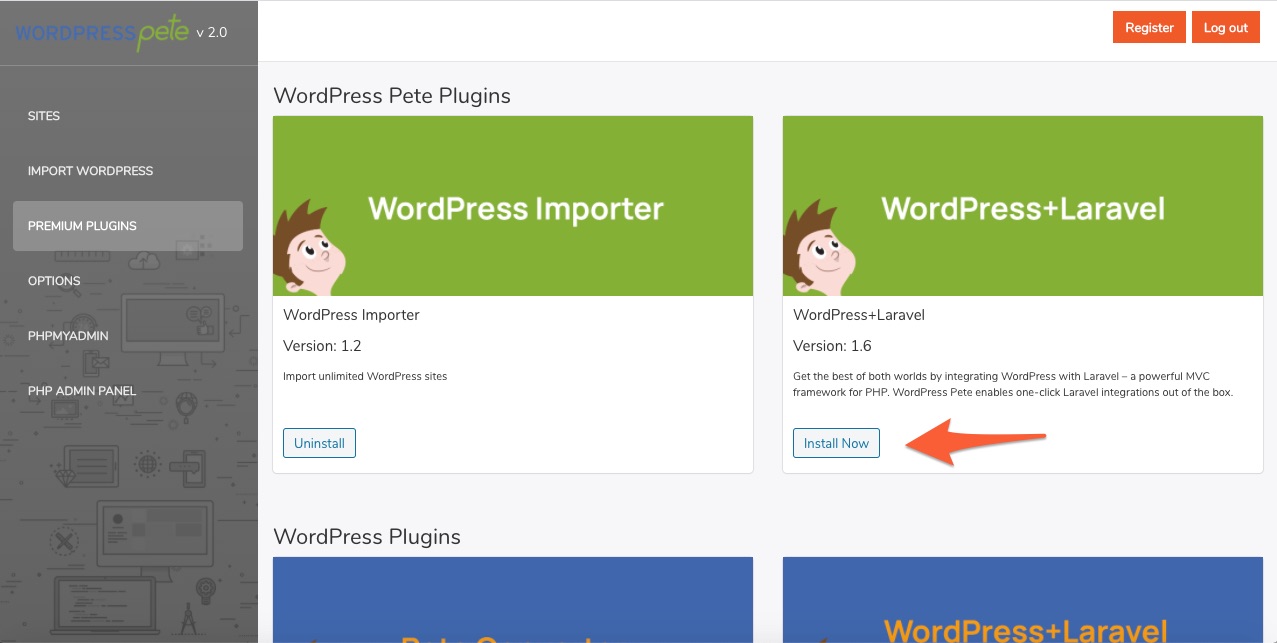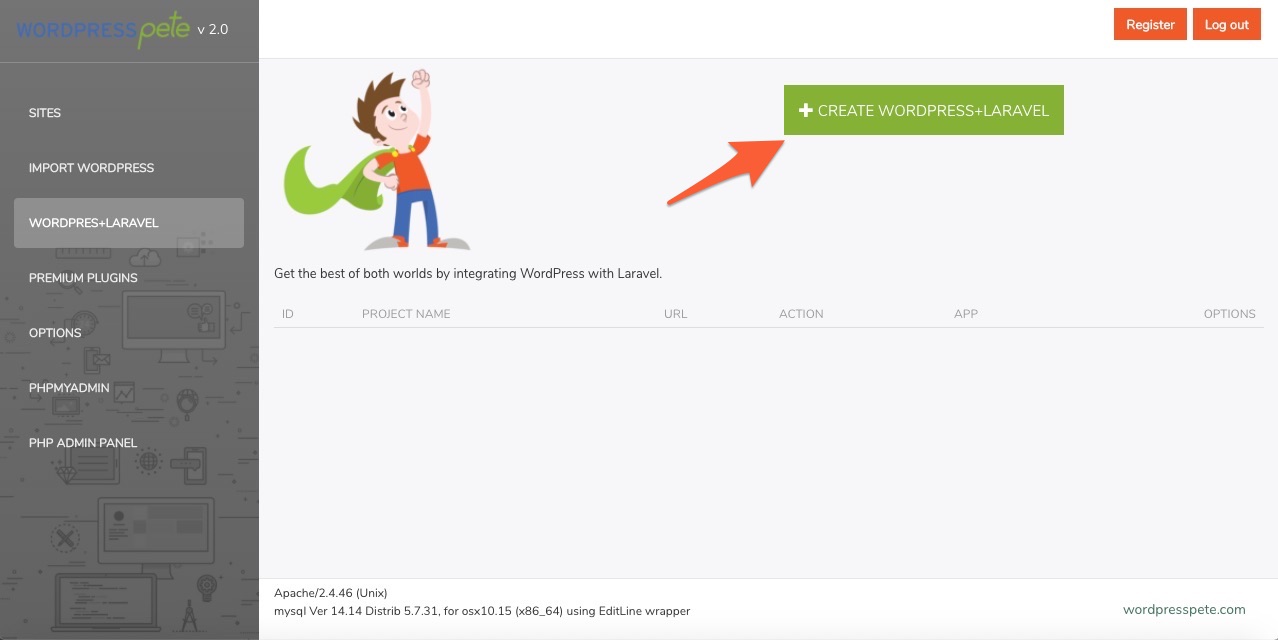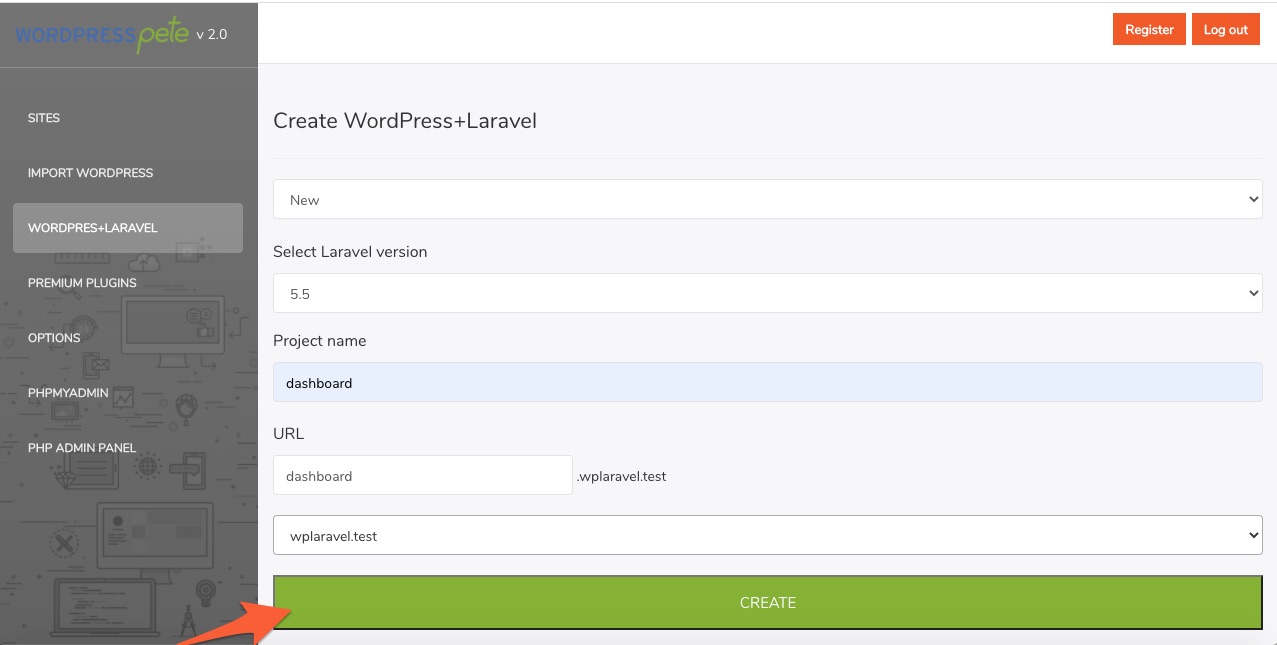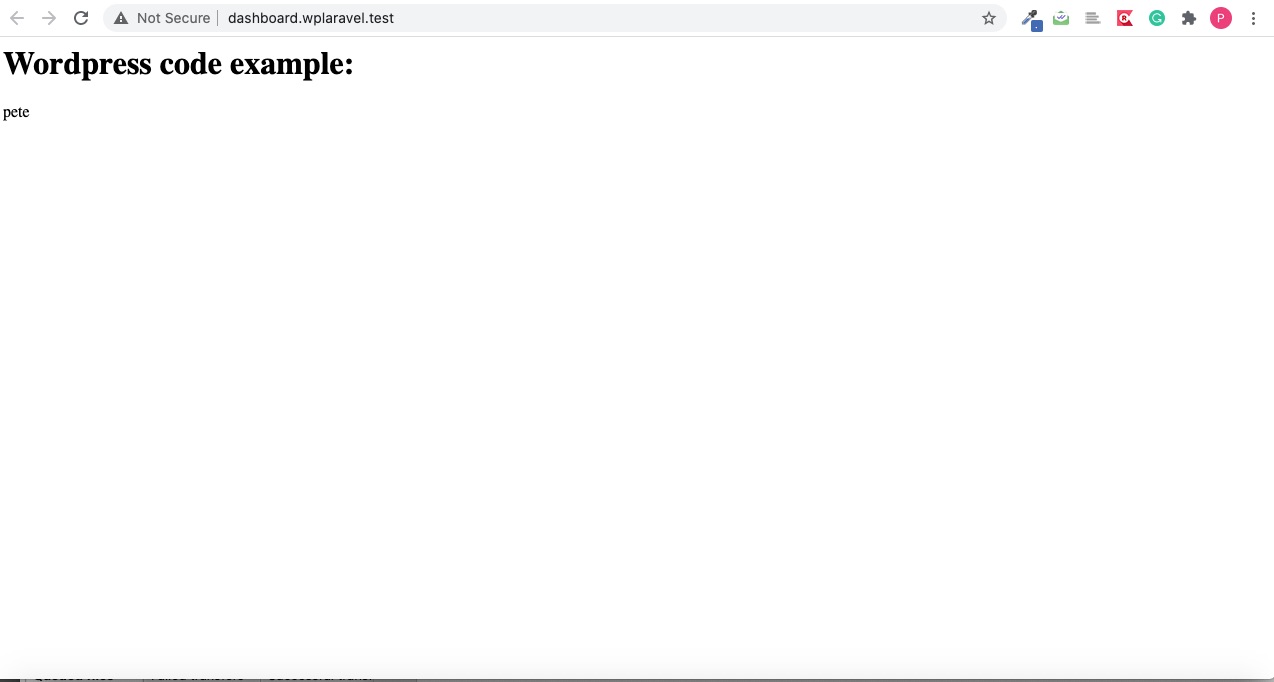 You should see this page, Click on the link for your WordPress + Laravel Integration.
Now go to your preferred code editor and start having fun with the best of both worlds.
For mac, browse to: /Users/myusername/Sites/dashboardwplaraveltest/app/resources/views/wordpress_code_example.php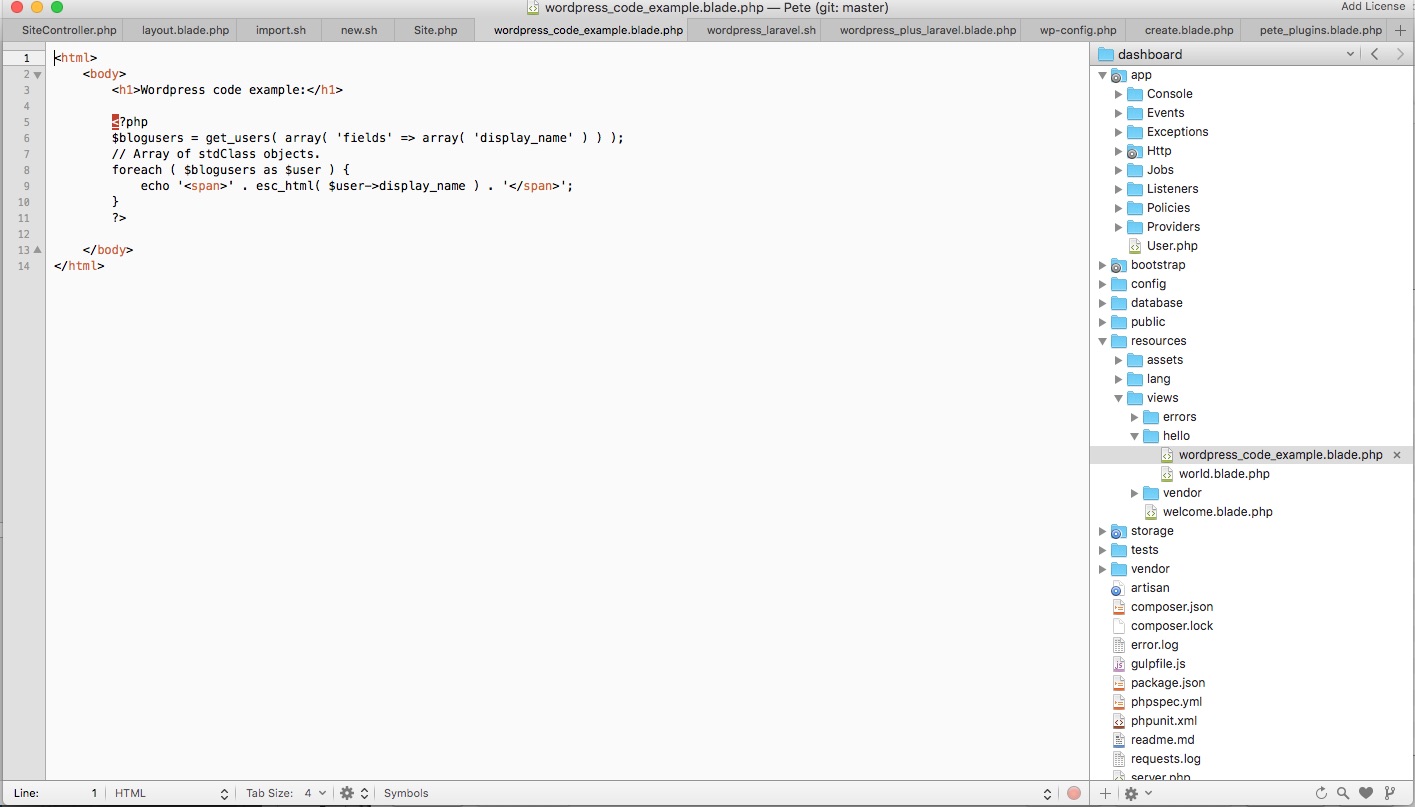 Note: In case you are using WordPress Pete in a production environment make sure the domain or subdomain you are going to use is already pointing to the server IP where WordPress Pete is installed