Install WordPressPete for Windows easy with the Windows installer:
Click on the below icon to download the installer.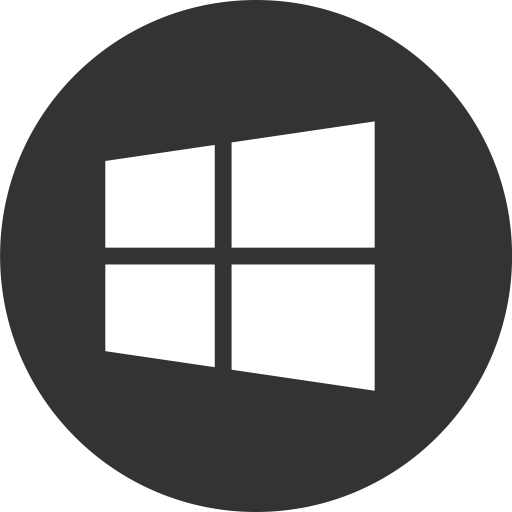 Please click yes and we sorry for this temporal message, our ingeneers are working to solve this in the next version.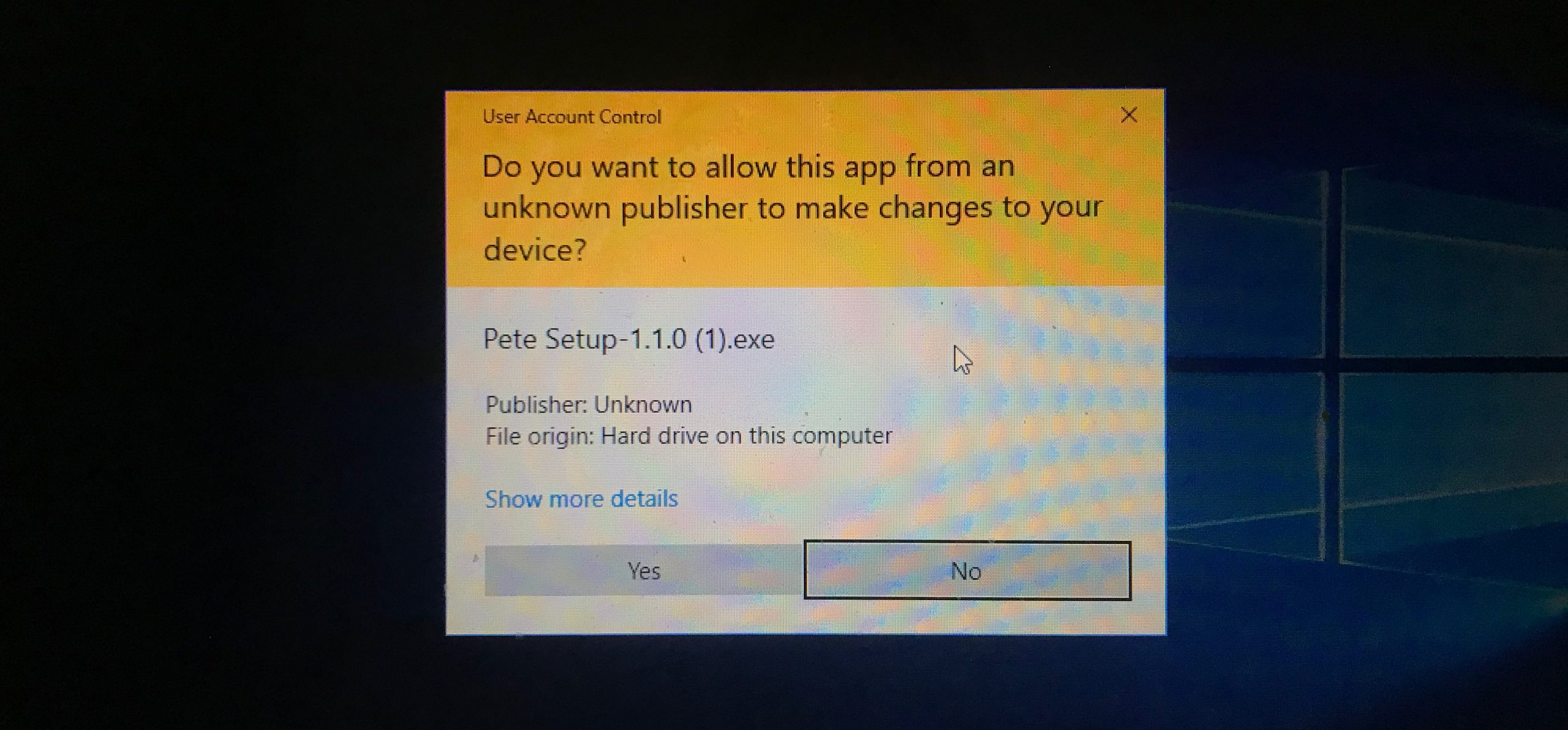 Select the installer language.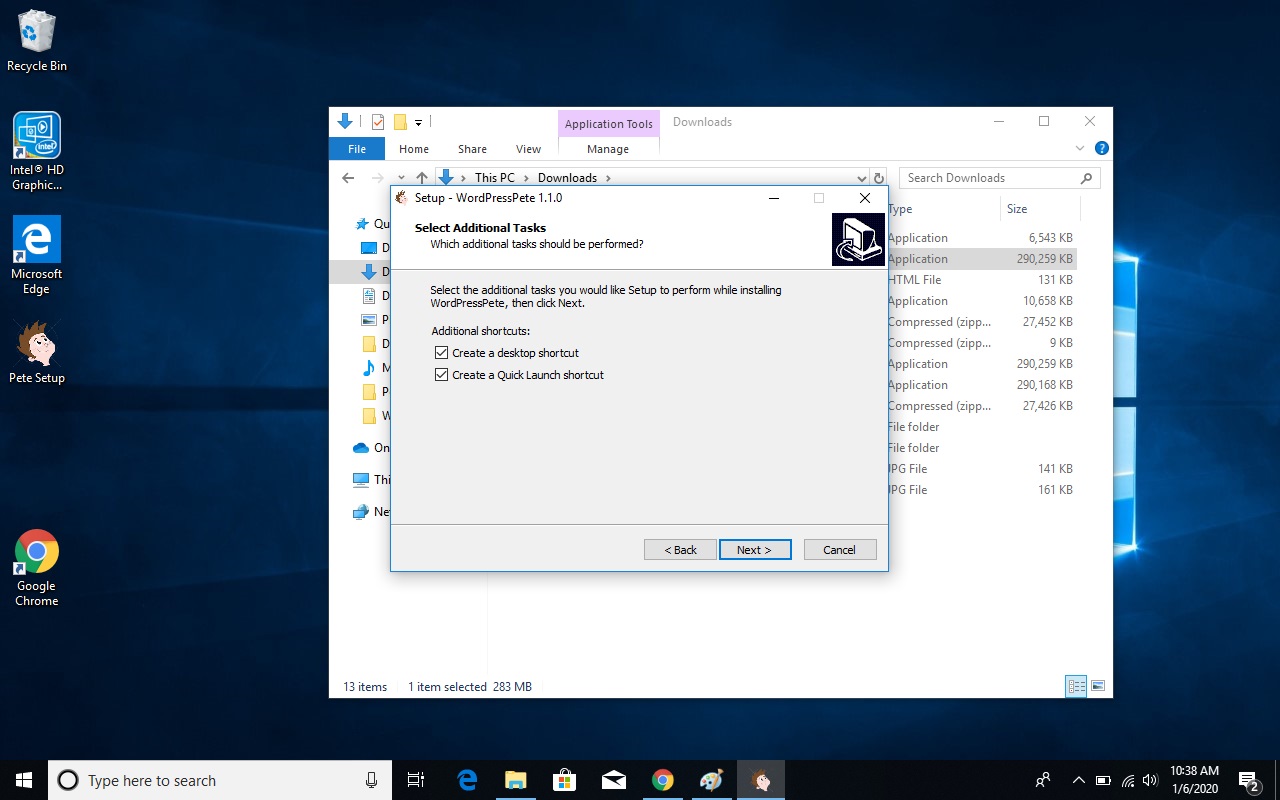 Then click button Install.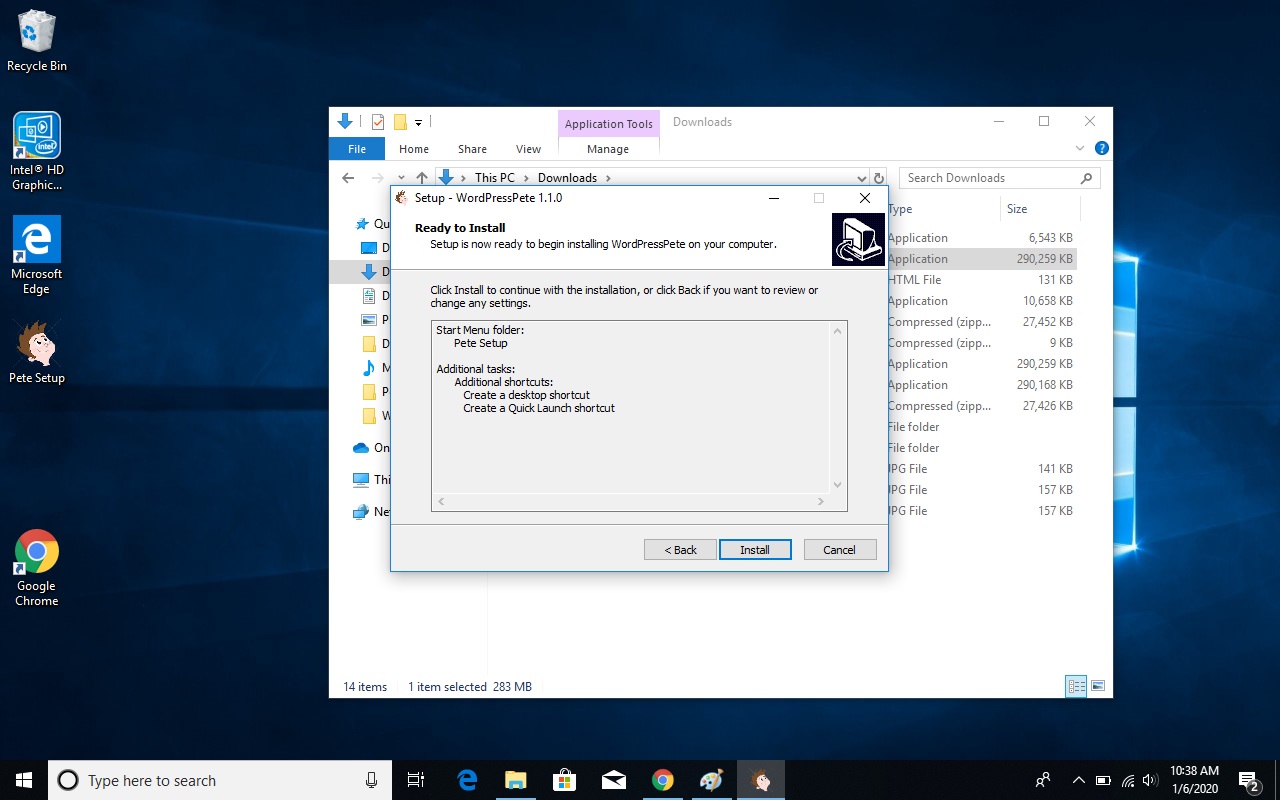 Click on the shortcut button and then click on the Start Pete in the WordPress Pete Panel.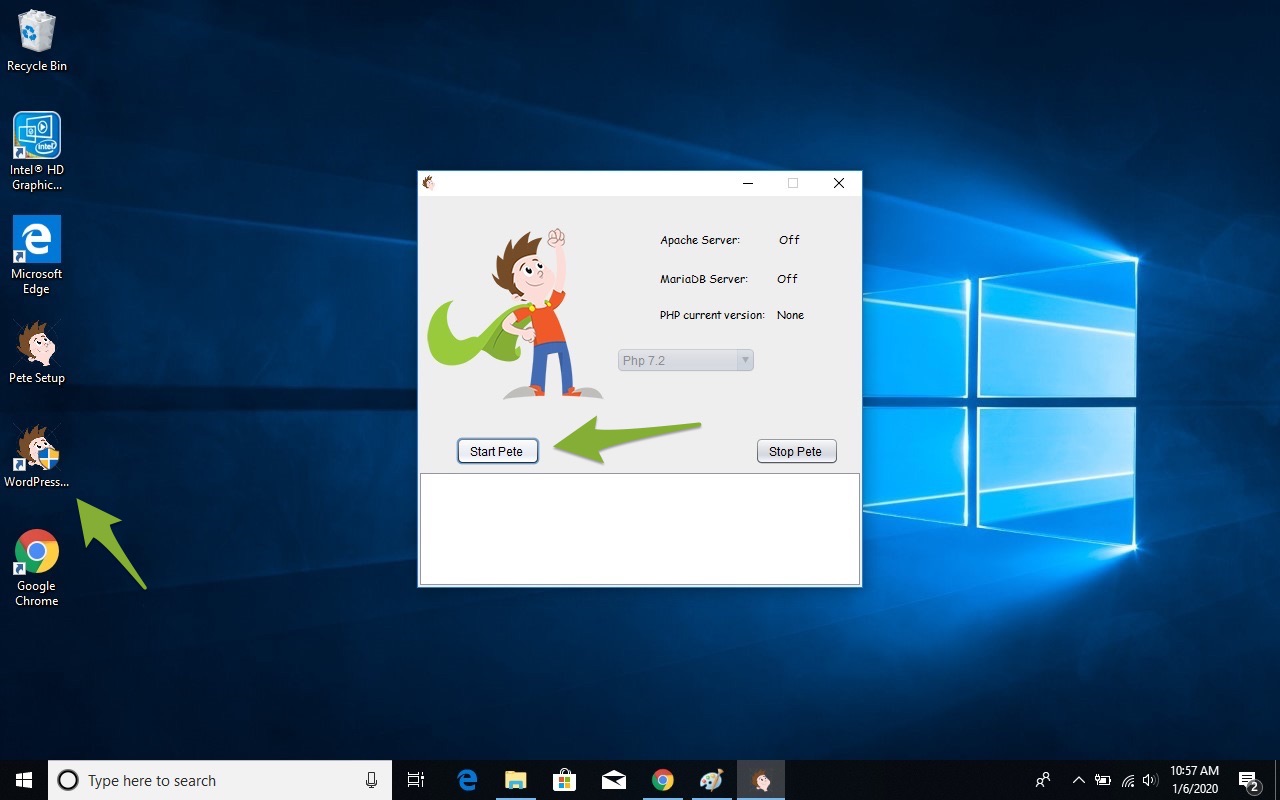 Now you are all set, open your preferred browser a go to www.pete.test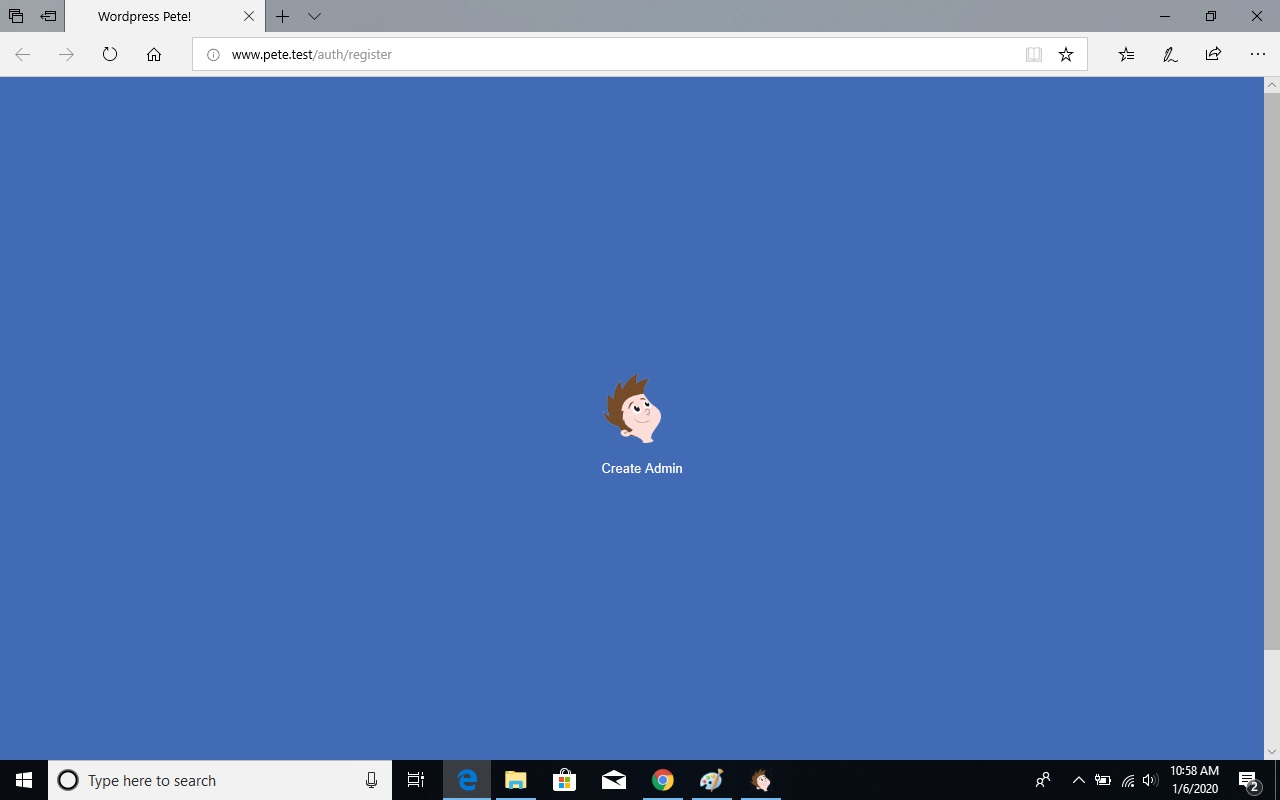 1.  Log into your WordPressPete installation and click on the "WordPress...